He might not like to hear it, but it's hard to think of anyone who was more of a Hollywood natural than Warren Beatty. He exemplified that old saying: women wanted him, and men wanted to be him. And what made him so appealing what that he wasn't the least bit self-conscious about who he was or what he had.

He was born Henry Warren Beaty in 1937. Warren and his older sister Shirley grew up in Richmond, and he was just 18 when Shirley, now re-named Shirley MacLaine, made her feature debut in Alfred Hitchcock's "The Trouble With Harry" (1955).

He'd turned down a slew of football scholarship offers to attend Northwestern, but he'd only stay there one year before dropping out and enrolling with famed acting coach Stella Adler. He was clearly impatient to follow in his sister's footsteps.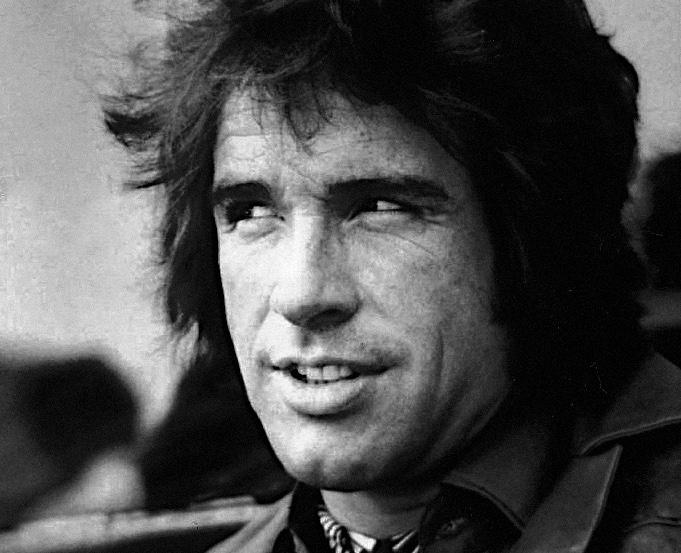 Warren's ascent was swift: initially, he broke into television, then got a Tony nomination for his first and only Broadway performance (in William Inge's "A Loss of Roses"). Next director Elia Kazan would cast him to star opposite Hollywood veteran Natalie Wood in the film adaptation of another William Inge work, "Splendor in the Grass" (1961).

The film was a huge success, with Warren winning a Golden Globe for Best New Actor. He also won the heart of young Natalie, and their tumultuous affair lasted two years. At this point, President Kennedy made it known that he'd like Warren to play him in the upcoming JFK biopic, "PT-109" (1963). However, Beatty thought the script was weak and turned it down (Cliff Robertson took the role instead).

After the film sank at the box office, the president met the young actor and graciously admitted he'd been right to turn it down. The two got on well and shared many views, which fueled Warren's nascent activism in the Democratic party. He's go on to actively support the slain president's brother in 1968, as well as George McGovern in 1972.

As to his film work, Beatty proceeded to make a series of mostly forgettable pictures through the mid-sixties. At this point, wanting better roles and more control over his career, he decided to add producing to his resume.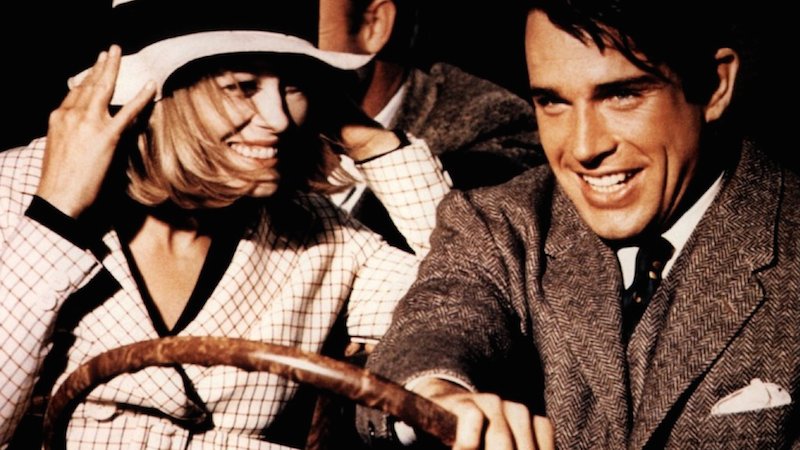 His first film would be "Bonnie and Clyde," about depression-era bank robbers Clyde Barrow and Bonnie Parker. The Warner Brothers studio was so unenthusiastic about the project that they gave Beatty 40% of the gross in lieu of salary.

Beatty had wanted his old girlfriend Natalie Wood for Bonnie, but she turned him down. Ann-Margret and Tuesday Weld also passed, so director Arthur Penn and Warren took a chance on unknown Faye Dunaway. It was a good call.

Studio head Jack Warner hated the picture so much he gave it a very limited opening, hoping the film would die a quick death. Indeed, many critics initially savaged the film for its graphic violence. Still, Beatty never stopped believing in it, and when influential critic Pauline Kael (along with a newcomer named Roger Ebert) raved over it, the film got re-released and became a runaway smash hit, earning ten Oscar nods, including Best Picture.

At age 30, Warren Beatty was on the top of the heap in Hollywood. Though over the following decades he'd make his share of flops, including the notorious "Ishtar" (1987) and "Town and Country" (2001, his last completed film), he'd also back some winners, including "Shampoo" (1975), "Reds" (1981), "Bugsy" (1991), and "Bulworth" (1998).

Nominated an astonishing 14 times for just six films, Warren became known in the business for his meticulousness and perfectionism: he always took his time finding the right project, and then exerted tight control throughout the process, often as star, writer, director and producer.

Beatty is, in fact, the only person ever to be nominated for all four major Oscars (acting, producing, writing, and directing) for the same film in one year — and he achieved this twice, for "Heaven Can Wait" (1978) and "Reds" (1981). The latter film brought him his only competitive Oscar win to-date (for Best Director), though he also was awarded the prestigious Irving G. Thalberg Award in 2000.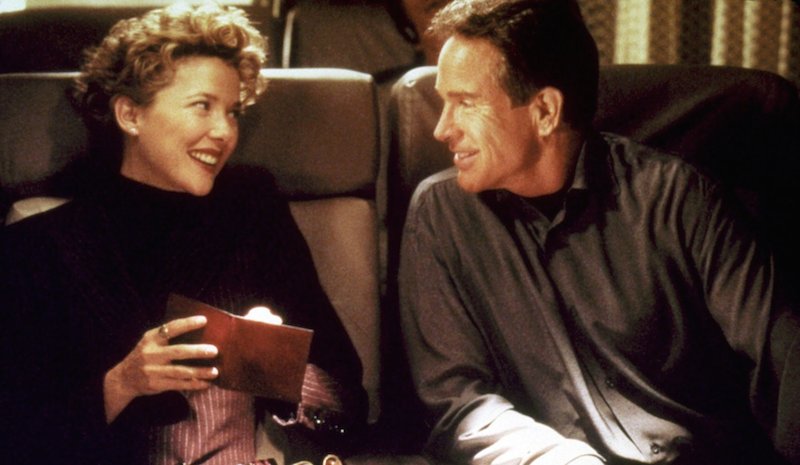 His love life off-screen was legendary, including romances with Leslie Caron, Isabelle Adjani, Brigitte Bardot, Michelle Phillips. Raquel Welch, Stella Stevens, Goldie Hawn, Bianca Jagger, Carly Simon, Daryl Hannah, and Madonna. (The full list is much longer.) Until he really settled down, perhaps his most serious relationship was with Julie Christie; she and Beatty were an item from 1967 — 1973. The aging star finally met his match in Annette Bening on the set of "Bugsy." The couple married in 1992, and have four children.

Most recently, in his private, painstaking way, Beatty has been putting the finishing touches on a film about billionaire Howard Hughes- a project that goes back- wait for this- 40 years. Will it ever get released? No one is saying. Yet even if this potential crowning work never saw the light of day, Warren Beatty would already have lived the lives of ten men, and left us, his public, plenty to appreciate.
Thanks for the ride, Warren.






More: From Child Actress to Full-Blown Star — Natalie Wood in Pictures