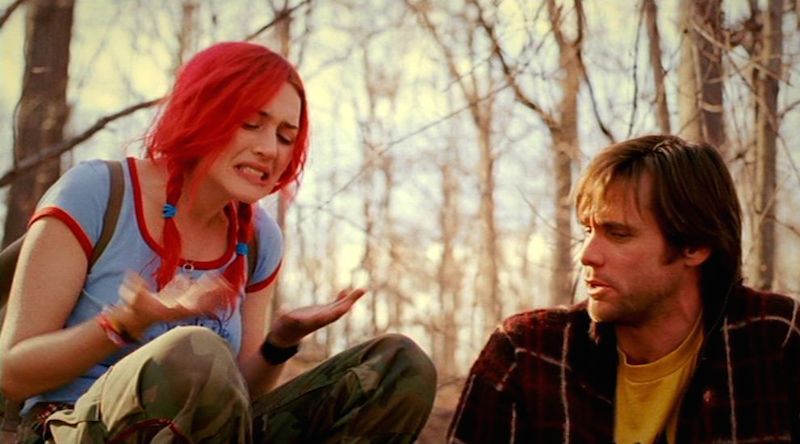 I got such a kick out of doing our "movie mustache" piece that I thought it would be fun to move the focus up to the top of the head.
Ever have a bad hair day? Sure you have. You do everything you can to make things right, but nothing seems to work. "Oh, well," you think. "At least it'll be better tomorrow."
But that's not the case when it comes to the movies. Movie characters that have bad hair days spend an eternity living them down.
No doubt about it, Hollywood has given us some pretty cool (and sometimes pretty cruel) hairstyles over the decades. Sometimes it's intentional, other times misguided... but it's always memorable.
Bad movie hair goes back a long way. Who can forget Elsa Lanchester's electrified beehive as the "Bride of Frankenstein," or femme fatale Barbara Stanwyck's ill-advised blonde wig in "Double Indemnity." (She despised that wig, and didn't need it).
There have been a plethora of more recent examples as well, usually in movie misfires: Kevin Costner's off-putting Steve McQueen homage in "The Bodyguard" and Tom Hanks's miscalculated mullet in "The Da Vinci Code" both come to mind.
Here are my own picks for the worst movie haircuts, in (of course) the best movies.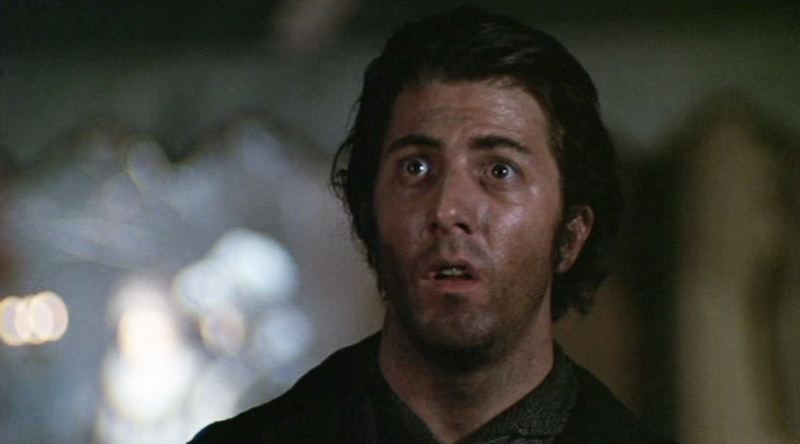 This landmark film is set on the grimy streets of New York City, where Texas hustler Joe Buck (Jon Voight) forms a tight friendship with crippled con artist "Ratso" Rizzo (Hoffman). Hoffman's locks look as slippery as an oil slick; they're a perfect complement to his days-old stubble, grungy overcoat and hacking cough. You would not want to run your fingers through his hair — and that's a fact!
Robert De Niro in "Taxi Driver" (1976)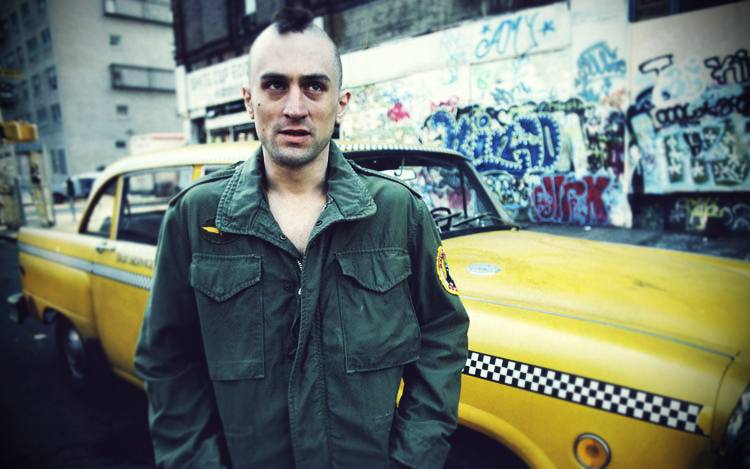 Robert De Niro's isolated, increasingly unhinged New York cabbie in a ragged Army jacket is a fright to begin with, but when, at a political rally, he reveals a stunning new look on his dome — an imposing mohawk — director Martin Scorsese kicks "Taxi Driver" into an even more intense gear. You talkin' to him? I wouldn't be if I was you.
George Lucas has said the severe style on top of his feisty princess's noggin was inspired by the way women wore their hair in Mexico at the turn of the 20th century. But we suggest the idea simply came from cinnamon buns. Two whirling dervishes of follicles anchor what is essentially a pixie cut. Help her, Obi-Wan Kenobi — you may be her only hope to find the right hairdresser!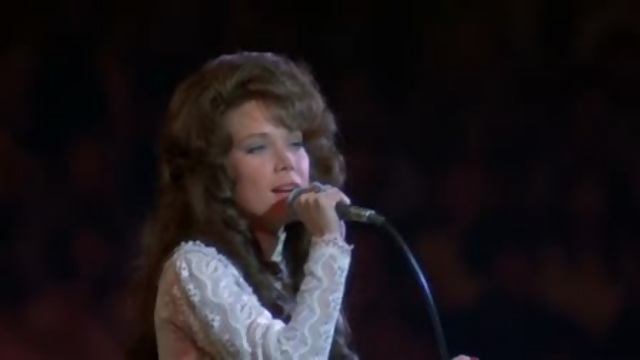 Spacek won a well-deserved Oscar for her portrait of country-western star Loretta Lynn, whose hardships and successes are chronicled in this evocative film. Spacek gets everything right—the singing, the emoting and especially the "Grand Ol' Opry"-ready black bouffant hairstyle. But that 'do still looks kind of funny on Sissy.
Melanie Griffith in "Working Girl" (1988)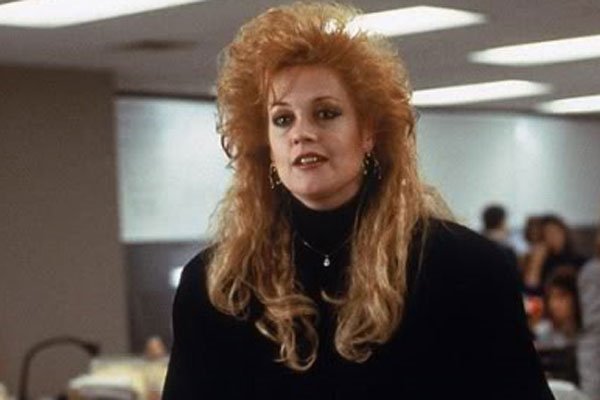 When she's introduced as a secretary for a Wall Street investment firm, Griffith's Tess McGill wears an era-appropriate, heavily teased, red-stressed hairstyle with unicorn bangs. But when she gets her hair trimmed to a more conservative look, watch her rise up the corporate ladder. In other words, (big) hair today, gone (upstairs) tomorrow.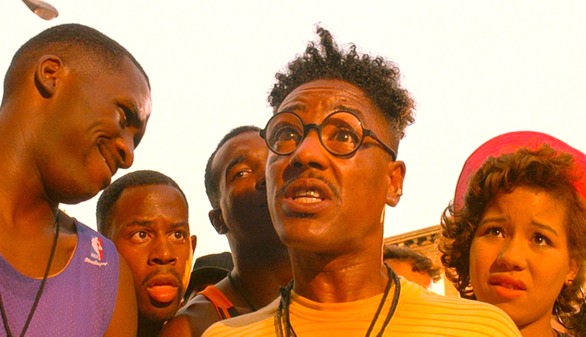 One of the most memorable personalities from Spike Lee's piercing ensemble film is Buggin' Out, a Bed-Stuy resident with a pencil mustache, monstrous Coke bottle glasses, pendants around his neck and tight dreads that stick up like antennae. This look — and the character's motor-mouthed, confrontational style — make you wonder: is he supposed to be funny, or scary?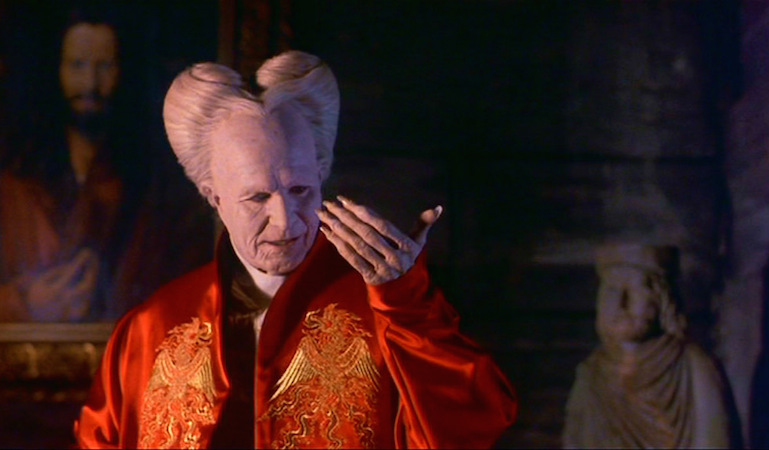 This great British character actor is no stranger to outrageous haircuts in his roles ( just check out "True Romance"). But Oldman's mane as the ancient bloodsucker in Francis Ford Coppola's revamp (no pun intended) is something to behold: The front of his white locks are tightened into two wooly hamburger buns while a long braid dangles from the back of his head. Truly batty, not to mention petrifying.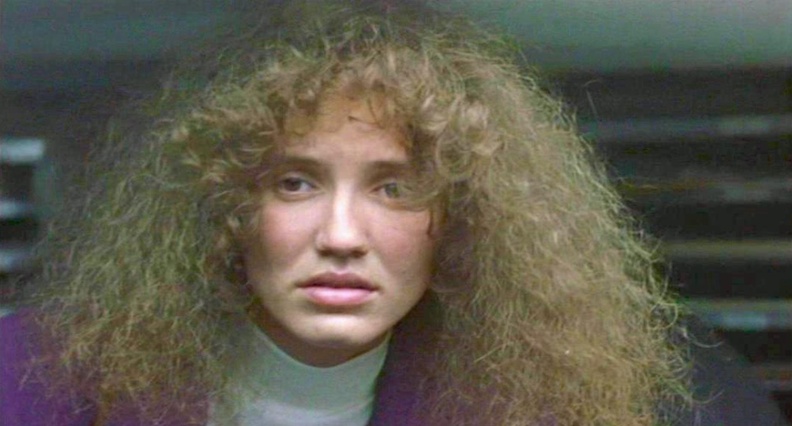 We all know actress Diaz is anything but homely, but she comes damn close in Spike Jonze's whacked-out excursion, which won Oscar nods for him and writer Charlie Kaufman. Playing Lotte, puppeteer John Cusack's pet-obsessed wife, she sports an unruly Ramen noodle perm spiked with bangs and red highlights. The look just screams: "Rinse! Lather! Repeat!"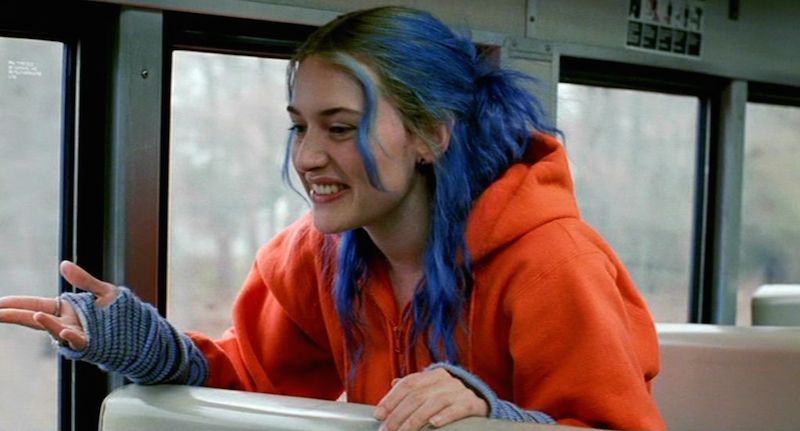 As the quirky Clementine, whose memories of boyfriend Joel Barish (Jim Carrey) have been miraculously erased though an experimental process, Kate Winslet's stringy bedhead switches from blue to red throughout this trippy film (also penned by Charlie Kaufman). It's less than flattering in any color, but these varying hues shine a light on her character in this unique romantic fantasy.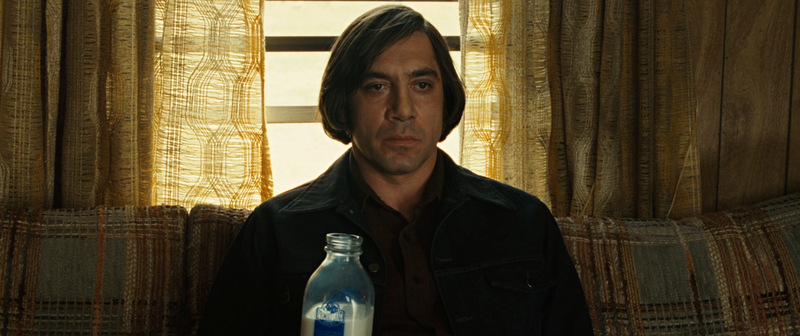 In the Coen Brothers's adaptation of Cormac McCarthy's novel, the Oscar-winning Bardem plays a relentless hitman with dead eyes, who's in search of stolen loot. Bardem's hair is done in a Moe Howard-like bowl cut with a left side part, which the ordinarily handsome, stylish actor reportedly hated. I did too, but it's all in service of the character, Javier.
Set in the '70s, David O. Russell's fact-based black comedy is filled with way-out hair styles. But Bradley Cooper's coiff takes the prize, a narrow win over Christian Bale's comb-over and Jeremy Renner's towering pompadour. Cooper's an FBI agent who enlists two con artists (Bale and Amy Adams) to participate in a sting operation to nab corrupt politicians. In this movie, the hairstyles actually steal scenes from the actors!
More from FilmOracle: The 25 Best New Movies on Netflix Right Now