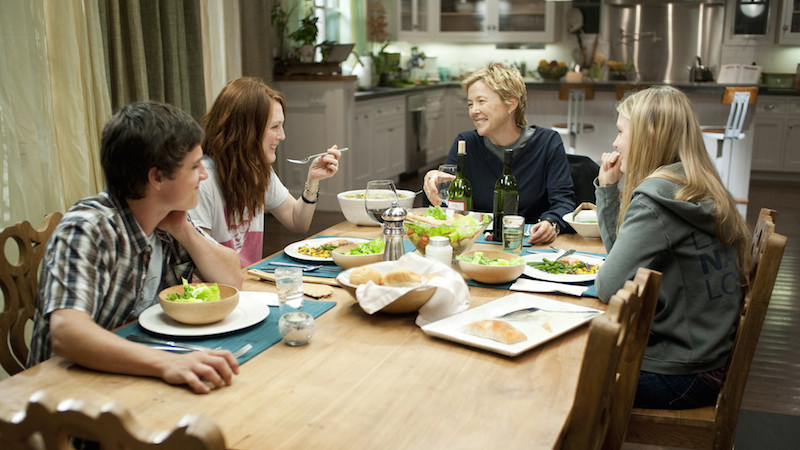 The holidays are here, and it's time again for family rituals, including that of too much togetherness.

The movies provide escapism in many forms—escapism from the kitchen, unasked for advice on that current job search, and those delicate queries as to what happened to that nice girl/boy you were dating.

Best of all, film lets us move in with idealized families, the families we would happily join if they were real and would have us. Here, we have gathered into one warm, harmonious place, a selection of happy cinematic families from which to choose. We can smell the cookies baking from here…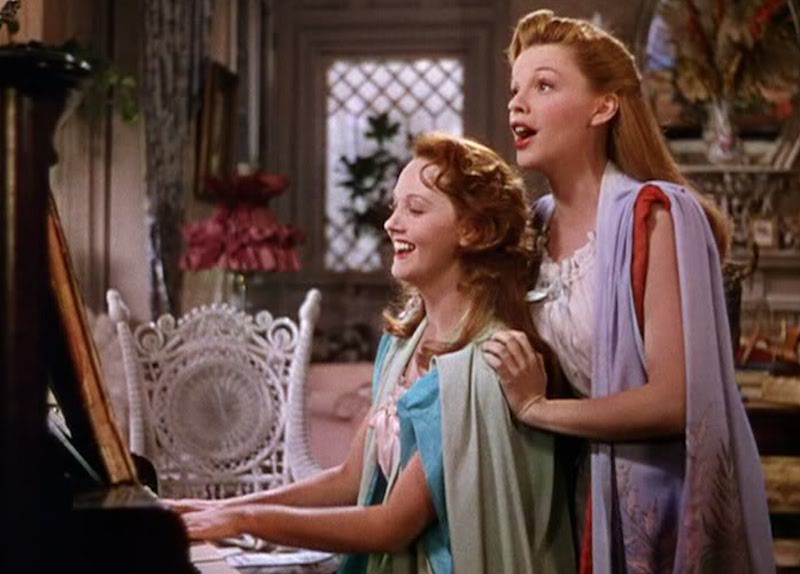 The Family: The Smiths

Why Are They So Happy? Large in number, well-off, and dedicated to each other, the Smiths are the prototypical loving American family, living in St. Louis at the time of the 1904 World's Fair. The older girls have future husbands in their sights. What could go wrong? Well, there's a potential move to New York City just as everything is going right back in St. Louis. But that risk only brings out more family affection. There's stacks of the stuff in this household!

Happy Family Hallmark: Esther Smith (Judy Garland) sings "Have Yourself a Merry Little Christmas" to youngest sister, Tootie (Margaret O'Brien). The Kardashians they are not.

Stream it tonight!
The Family: The Hiltons
Why Are They So Happy? Anne Hilton (Claudette Colbert) and her daughters Jane (Jennifer Jones) and Bridget (Shirley Temple) are more resilient and courageous than conventionally happy in this drama set on the home front during WWII. But then, what constitutes happiness if not resilience and courage? Trivia note: gossip columnist Hedda Hopper was enlisted by producer David O. Selznick to persuade Colbert to take a part that she feared would make her appear old. She had nothing to worry about.
Happy Family Hallmark: Never giving up, and constant support of each other, no matter how challenging the circumstances. "Since You Went Away" is a rare Hollywood movie that gives a realistic view of the stresses of war on those at home. It deserves a wider audience!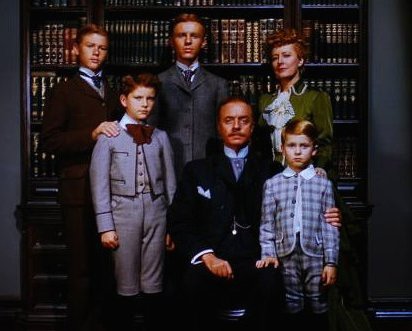 The Family: The Days

Why Are They So Happy? Clarence Day (William Powell) is a successful 1890s New York stockbroker whose sole request in life is that he be the master of his own home. This seems only reasonable. His large, rambunctious family, including his ever-patient wife Vinnie (Irene Dunne), has its own ideas. With comic bluster, Mr. Day fights a losing battle.

Happy Family Hallmark: The redheaded children are neat, well-fed, and their futures seem assured. Most seem to take after their father, and are as cute as can be! They also never talk back.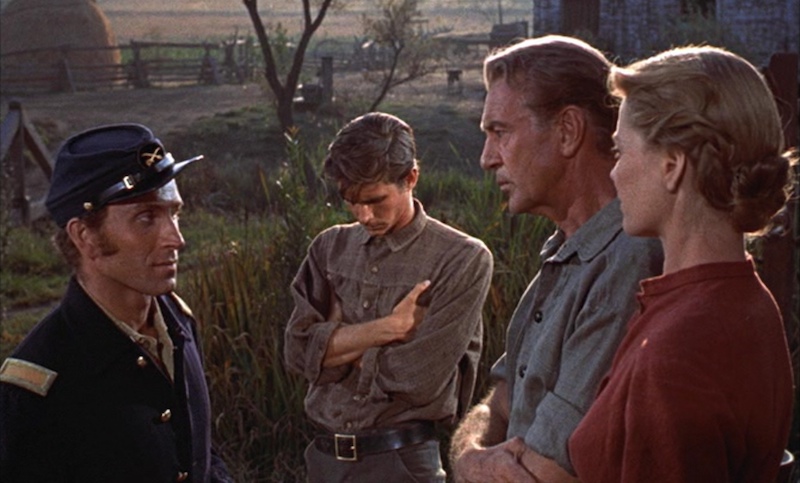 The Family: The Birdwells
Why Are They So Happy? Jess Birdwell (Gary Cooper), his wife, Eliza (Dorothy Maguire), are Quakers and pacifists during the Civil War, morally steadfast in the face of advancing violence. The world intrudes when oldest son Josh (Anthony Perkins) enlists to fight on the Union side. The real source of the family's happiness is no doubt their all-encompassing love for their fellow man, and their reverence for peace.
Happy Family Hallmark: Steadfast kind Christians, the Birdwells manage to stay fairly mellow and light-hearted, even during wartime. "Friendly Persuasion" was Ronald Reagan's favorite movie, and he gave a copy to Soviet premier Mikhail Gorbachev. Guess Mikhail took the hint.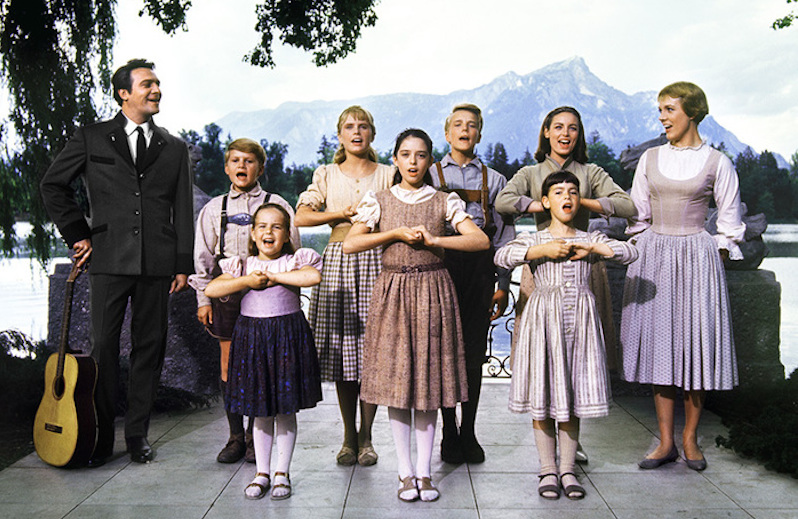 Family: The Von Trapps
Why Are They So Happy? The Von Trapps were a real (and very large) family of musical Austrians who became world famous as the Trapp Family Singers after they escaped the Nazis in World War II. The linchpin was big-hearted stepmother Maria, who kept the brood together. On film, they perform perhaps the most beloved of Rodgers and Hammerstein's scores.
Happy Family Hallmark: Matching outfits made from old upholstery fabric—and puppet shows. Also, having Julie Andrews around always brings a smile.
The Family: The Waltons
Why Are They So Happy? Why, indeed? It's the middle of the Depression in rural Virginia. Times are tough, and…it's the Waltons! They defined familial togetherness for a generation. Greatest source of angst, outside of worrying about where dinner is coming from: A family fight over who can work the hardest, selflessly, in secret, to help another family member feel loved.
Happy Family Hallmark: This made-for-TV movie spawned the immensely popular series "The Waltons," which gave us the Happy Family catch-phrase, "Goodnight, John-Boy."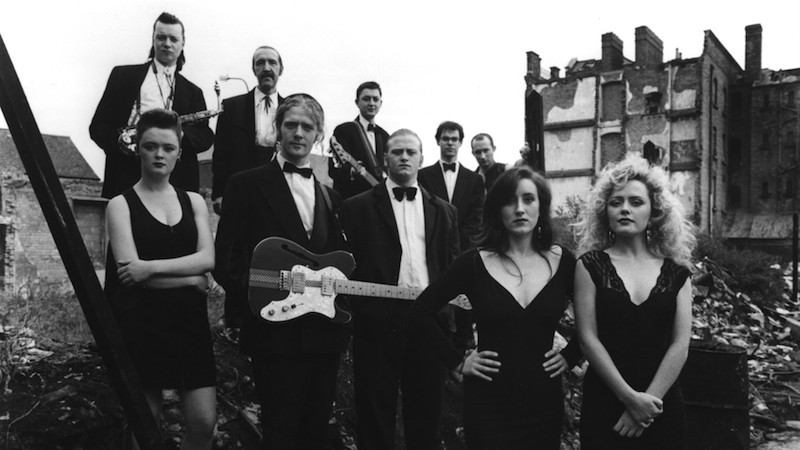 The Family: The Rabbittes
Why Are They So Happy? Son Jimmy (Robert Arkins) auditions and rehearses a soul music revival band in the family's Dublin home. No protest can stand in the face of killer Otis Redding covers, even though Dad Rabbitte (Colm Meaney) seems more than slightly flummoxed by all the noise and chaos. Well before Jimmy brought home a twelve-piece rock band, his parents were generous, accepting Irish parents with the patience of saints.
Happy Family Hallmark: The major source of conflict between father and son is over the "blasphemy" of presenting Elvis Presley as a Cajun. Resolving this should not involve years of analysis.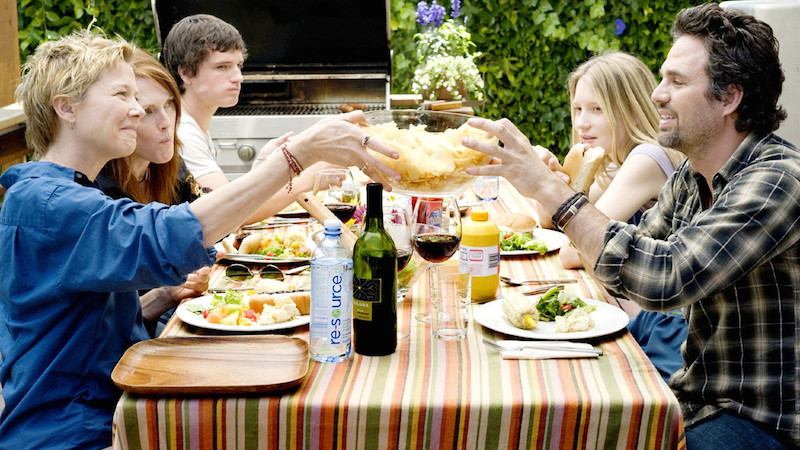 The Family: The Allgoods
Why Are They So Happy? They're the Allgoods, so they're all good. Set. Sorted. What the Allgoods really are is open, and communicative, plus cool, affluent and Californian. Married lesbian couple, NIc (Annette Bening) and Jules (Julianne Moore) have two children from a single sperm donor (Mark Ruffalo). When the kids go looking for their biological father, a loop is closed (and a little trouble ensues).
Happy Family Hallmark: Big dinners, riotous conversation, and two moms who adore their kids, and really know their Joni Mitchell.