It's very hard not to like Harrison Ford. He seems like one of us. He's a ruggedly handsome, well-built guy, but his prominent nose, slightly goofy, off-center grin, and that prominent scar on his chin, somehow make him more human and accessible than your standard issue leading man. And in all his "heroic" roles, be it Han Solo or Richard Kimble, he's never afraid to show us when he's totally freaked out. I love that.
Not many people know this, but Ford's movies have grossed more worldwide than any other actor's, close to — wait for this — $6 billion. Yet the man seems completely humble and down-to-earth. (I know — I've met him.) Why? Because, God bless him, he recognizes the role luck played in his remarkable journey.
Ford was a native of the Chicago suburbs whose adult life started without much direction. Showing little interest in his philosophy studies at Wisconsin's Ripon College, Ford decided an acting class might help him get over his shyness. Hey Mikey — he liked it! He then quit college, did a season in summer stock, and leapt off to LA with dreams of becoming an actor. Yeah, him and everyone else.
Facing trouble finding work (really?) and expecting a second child with first wife Mary Marquardt, Ford needed a steady income, so he taught himself carpentry. Once again, he found he was good at it. And strange but true, wood-working would become the foundation of his acting success.
Amazing things can indeed happen in Hollywood. It seems producer/director George Lucas hired Ford to do some remodeling in his home, and ended up offering him a small role in his coming-of-age film, "American Graffiti" (1973). That must have been some stunning cabinetry.
For the next several years Ford rattled around, but stayed in the company of the right people, supplementing his wood stain and sawdust day job with small roles in the right pictures. For instance, Francis Ford Coppola hired him to expand his office, and as part of the package, threw him a bit part in his Oscar-nominated thriller, "The Conversation" (1974).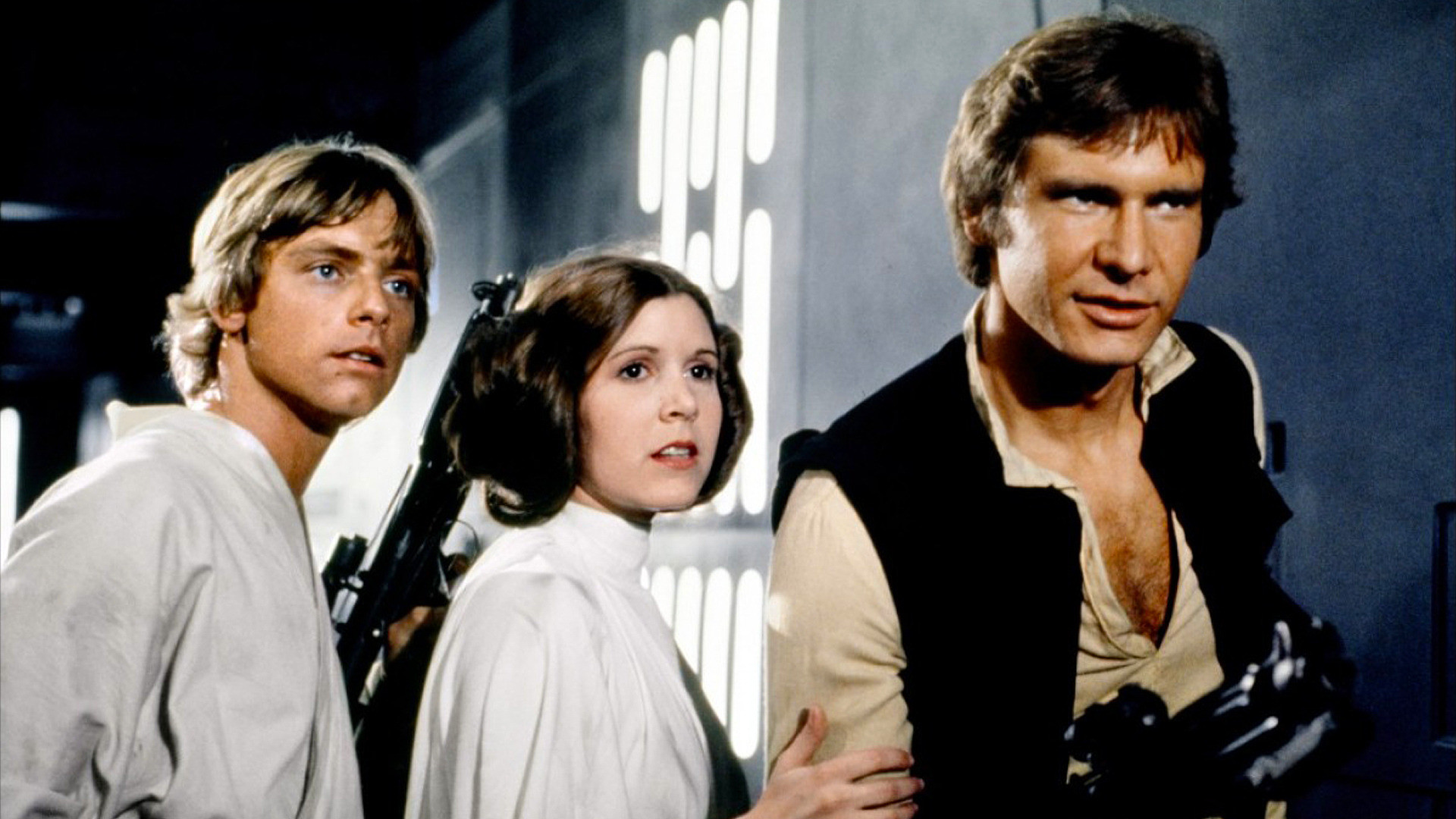 George Lucas was determined to have fresh faces in his space opera, "Star Wars" (1977), but was not considering Harrison (called "Harry" by his friends). That's when Ford's carpentry saved the day again. He was installing a door at American Zoetrope, where the "Star Wars" auditions were being held. With one of his staff out of pocket, Lucas spontaneously asked him to feed lines to the other actors. He liked Ford's take on intergalactic scoundrel Han Solo so much, he hired him. I wonder where that door is today?
"Star Wars" virtually guaranteed stardom for Ford, but to borrow an old show-biz phrase, he needed an encore. Waiting for the next installment of the space saga, Ford kept busy with smaller parts (again in the right movies), including one in Coppola's war epic, "Apocalypse Now" (1979) as Colonel G. Lucas - an homage to his benefactor.
When casting the archaeological action hero Indiana Jones in "Raiders of the Lost Ark" (1981), Lucas again wanted to work with new people, and was pushing TV star Tom Selleck for the title role. But at the last minute, Selleck proved unavailable, so he had to settle for director Steven Spielberg's first choice, Ford.
RELATED: 9 Iconic Movie Roles Almost Played by Someone Else
After cementing his fame in "Ark", Ford became one of the most bankable names in Hollywood. Still he cites his work in Peter Weir's superb "Witness" (1985) as the role that established him as a solid, all-around actor, not just an action star. Playing a cop investigating a murder in Amish country, Ford won his first and only best actor Oscar nomination. And once again, carpentry came into play, because during the shoot, he got to help build a barn. The man really likes to use a lathe.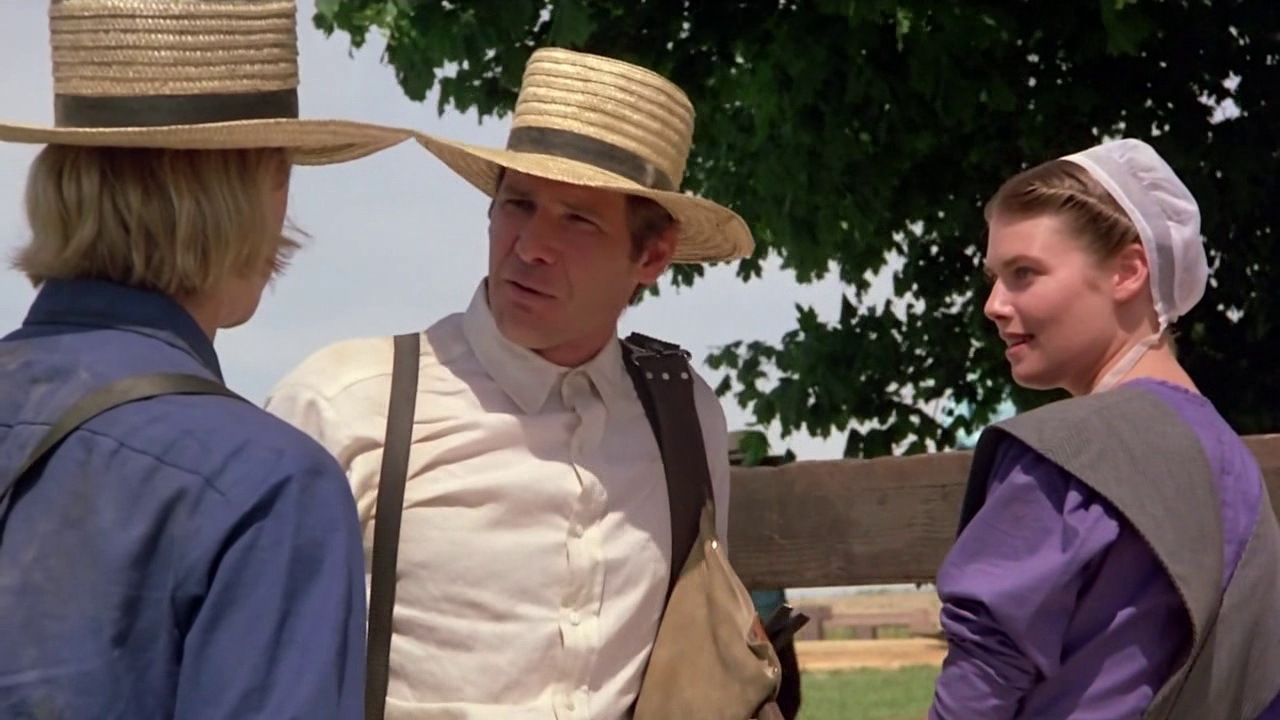 His other stand-out roles from the '80s and '90s included a light-hearted turn as a smitten businessman in "Working Girl" (1988), and a doctor wrongly accused of his wife's murder in "The Fugitive" (1993).
Though it seemed he might be slowing down a little as he reached his seventieth birthday in 2012, he came back in a big way last year, appearing in no less than four movies. And in April, the star announced he will reprise his signature Han Solo role in "Star Wars: Episode VII." (The film, directed by J.J. Abrams, is set for a December 2015 release.)
Between films, the intensely private Ford lives in relative seclusion on a ranch in Jackson Hole, Wyoming (which he built) with his third wife, actress Calista Flockhart. (He was also married for twenty years to screenwriter Melissa Mathison, who scripted 1982's "E.T. the Extra-Terrestrial"). He has a passion for flying single engine planes and riding motorcycles — guy stuff.
Ford says simply of his life: "It's a real American story…" No kidding. We're glad this former carpenter seized his big chance in this land of opportunity. He won, but so did we.